2014.12.01 | 2014.11.01 | 2014.10.01 | 2014.09.01 | 2014.08.01 | 2014.07.01 | 2014.06.01 | 2014.04.01 | 2014.03.01 | 2014.02.01 | 2013.12.01 | 2013.11.01 | 2013.10.01 | 2013.09.01 | 2013.08.01 | 2013.07.01 | 2013.05.01 | 2013.04.01 | 2013.03.01 | 2013.02.01 | 2013.01.01 | 2012.12.01 | 2012.11.01 | 2012.09.01 | 2012.08.01 | 2012.07.01 | 2012.06.01 | 2012.05.01 | 2012.04.01 | 2012.03.01 | 2012.02.01 | 2012.01.01 | 2011.12.01 | 2011.11.01 | 2011.10.01 | 2011.09.01 | 2011.08.01 | 2011.07.01 | 2011.06.01 | 2011.05.01 | 2011.04.01 | 2011.03.01 | 2011.02.01 | 2011.01.01 | 2010.12.01 | 2010.11.01 | 2010.10.01 | 2010.09.01 | 2010.08.01 | 2010.07.01 | 2010.06.01 | 2010.05.01 | 2010.04.01 | 2010.03.01 | 2010.02.01 | 2010.01.01 | 2009.12.01 | 2009.11.01 | 2009.10.01 | 2009.09.01 | 2009.08.01 | 2009.07.01 | 2009.06.01
Happy New Year!!
Here's to 2015, with hope for many more Cured Whooshers and increased awareness for pulsatile tinnitus!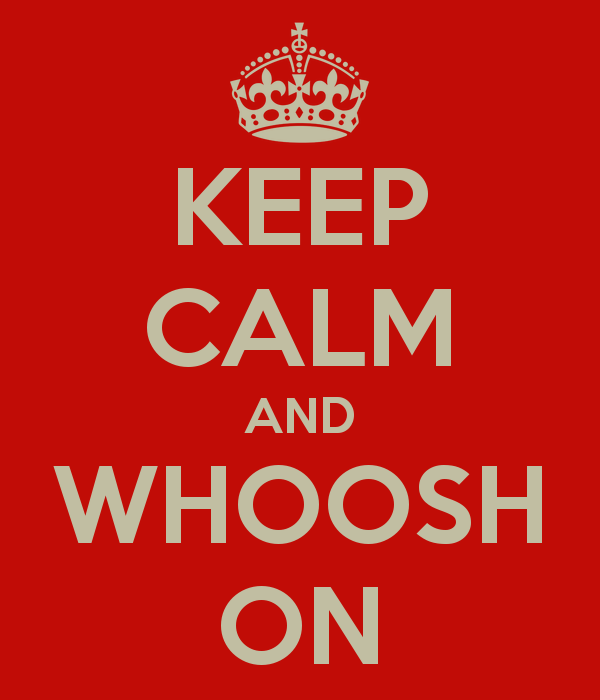 Wed, December 31, 2014 | link
Whooshers Give Thanks
In the spirit of the Thanksgiving holiday in the United States, a number of members of our community share their thanks. Below are just a handful, received via our active Facebook group page and via emails submitted to Whooshers.com. They're being posted anonymously to protect everyone's privacy, but their meanings are very personal.
On behalf of Whooshers everywhere, thank you to our families and friends for their support, to every effort to increase awareness for this unusual symptom, including our monthly Whoosher Wednesdays, and, of course, to the medical professionals devoted to evaluating pulsatile tinnitus, and isolating and treating its causes!
And a special thanks to each and every person who has shared his/her story of diagnosis and/or treatment, and to each person who has signed our petition for a diagnosis code!
HAPPY THANKSGIVING!
"I'm thankful that I have a fabulous family who was my support through my journey into discovering what I had in the first place (PT) and what is causing it (arachnoid granulations). My husband thoroughly supported me when I told him I needed to find out what the whoosh was all about; my mother came from out of state twice to watch my son so I could have a spinal tap and cerebral angiogram; my then eight year old son would give me hugs to let me know he wanted me to feel better. They can't understand what I go through on a daily basis but, through my tears I still shed on occasion, they continue to show their love for me, and for that, I'm thankful."

"I am thankful that I am healthy, despite the PT. I've had some pretty crazy tests, but they all show that my brain (and heart) are in great shape."

"I'm thankful for the continuing support of my family as I try to figure this whoosh and beyond out. I am especially thankful for my sweet boys who wish on stars that mommy's ear feels better. I am thankful to all of you who have provided me hope and a place to ask questions and not feel crazy."

"Thankful to be here with my family. Even the ringing and whooshing isn't going to spoil my Thanksgiving!"

" I am thankful that Emma started Whooshers.com and this Facebook page. It is wonderful to see and experience its positive impact. I am so grateful for Emma and all of the folks here that share their hopes and fears. I don't feel alone in this with all of you."

"I'm thankful the audiologist I saw for my whooshing 5 years ago encouraged me to seek additional input from an ENT. He did a CT and found metastatic thyroid cancer. My whooshing is unrelated and still present, but it is less bothersome, and the entire experience has been a MAJOR blessing in disguise."

"I am thankful for my family as they stand by my side in support and the doctors who try to figure out exactly which abnormality is causing me symptoms. Also thankful for the skilled surgeons that have seen me through surgery safely in their attempts to make my symptoms tolerable again."

"I'm just happy to have found that I'm not the only one lol. The Internet's literally what's going to be what saves us all in the end if we can keep it up long enough."

"I am thankful to other Whooshers for being here. Also I am thankful to my hearing therapist and most of all my wonderful family for being there for me. Thank you."

"After searching the Internet for endless hours typing in several words trying to construct them in a way Google would understand I finally found a website that I am ever so thankful for. I came across Whooshers!!! I had typed in "baby ultrasound noise in head, I hear a woosh noise, headache and woosh sound, pulsing sound and sore head." I was so happy I had called my noise a woosh and there was a website, be it I had spelled it differently, I had gone to my doctor months before and explained about my woosh. I am very grateful that I have a supporting husband. Without him I wouldn't like to imagine where I'd be at. I showed him the whooshers website and finally he understood what I was experiencing. Although I had told him I had noises in my head I don't think he actually fully knew the truth in what I was experiencing until he read some of the cured whooshers stories I showed him. I am thankful I am in a position where I can still have some quality of life. I do struggle but others are not so fortunate and are battling life limiting illnesses so I always think of others when I'm having a bad day."

"I am thankful for the support and help from this community. It's been a blessing to know there are other people out there with the same problem, to see people jump in with suggestions when someone posts, and to hear that some have found solutions!"

"I'm so thankful for you and this site and all of the connections I've made since ... for support of my family and my two lil girls and GOD whom with all of the struggles of daily life keeps me going! HAPPY thanksgiving! and HUGS to all of my dear whoosher family!"

"I am truly grateful for finding this site and knowing I am not alone. Happy Thanksgiving everyone!"

"Thank you, because of your website I was able to meet with a physician today who I believe will help me find answers. I have hope for the first time in years. Happy Thanksgiving!"
Wed, November 26, 2014 | link
Another Cured Whoosher: Sigmoid Sinus Diverticulum (SSD)
How about another Cured Whoosher story? This is Jennifer's story, about her eventual diagnosis and treatment for sigmoid sinus diverticulum (SSD). She had a procedure over six months ago and is still whoosh-free.
Over the years we have heard from a number of pulsatile tinnitus patients with similar symptoms and (eventually) this diagnosis. Be sure to see our Cured Whooshers page where you can read other SSD stories and find links to medical reports that you may share with your doctors. Additional resources may be found at the bottom of this post.
Jennifer, thank you for sharing your story. It will be added to our Cured Whooshers page. Enjoy the silence!
I wanted to share my story with all fellow "whooshers" to let you know there is hope and silence out there!

My name is Jennifer, I'm 45 and living in northern Virginia. This is my story...

About 5 years ago I started hearing a faint swishing noise in my left ear. I didn't think much about it as I only heard it every once in a while but I did mention the noise to my ENT doctor. He said they could do more invasive tests to see what could be causing the problem but that it was probably a blood vessel that was very close to my inner ear and what I was hearing was the blood rushing through the vein. At that time I didn't want to pursue the issue because it wasn't really a bother to me.

So a couple of years went by and the sound of the swishing was getting little louder and a little more bothersome. I definitely started noticing that the sound would get much louder if I turned my head a certain way or if I bent over. I wanted to go back to my original ENT but he had since left the area so I made an appointment with his replacement. I told him about the noise and the possible blood vessel situation my first ENT had mentioned. The new guy didn't seem too enthused about doing more intensive research and he poked and prodded a bit and then said something like "well, you will probably just have to live with it, it's a form of tinnitus." Ugh. Really? Ok, well, the noise isn't THAT bad, so I guess I'll live with it.

Fast forward to summer of 2013. Everyday I was hearing the swishing ­ and it was so annoying! I discovered that if I pressed on my neck under my ear the sound would diminish a bit. I soon found myself walking around constantly pressing on my neck just so the swishing wouldn't be SO loud. The noise was starting to have an impact on my daily life... I would only use the phone on my right ear, I would have to watch TV with my head cocked to one side and there were nights when trying to fall asleep seemed almost impossible with this crazy thing going on in my head! I knew it was time to try again for help.

This time the ENT doctor I chose was highly recommended and very well respected with an office close to our nation's capitol. Surely he could help me. I mean he must have more answers than the small town ENT's I had been to in the past. So in September of 2013 I had my first appointment. Again I mentioned the blood vessel possibility and he seemed quite receptive to running tests to help me find an answer. Great! So he did the usual poking and prodding, gave me a hearing test (which I passed with no problem) and even scoped my inner ear with a tube that was inserted through my nose. Not fun at all. But I was hopeful, hopeful he could see something that was causing the whooshing. The only thing he discovered was that I had a very severe deviated septum. However, he did schedule a doppler reading of my carotid artery. This I was happy about. I had done a bit of research and I knew this was a good first step in possibly finding an answer. Of course the reading came back clear (which is actually good news) but at the time seemed so disappointing. He then mentioned possibly scheduling an MRA (similar to an MRI that looks at your blood vessels.) Yes! This is what I need! Finally they will be able to see if there is a blood vessel in my ear that is causing this insane sound happening in my head!

BUT, he only wanted to schedule the MRA after I had deviated septum surgery. What? Excuse me? I'm pretty sure the noise in my ear has absolutely nothing to do with my crooked inner nose. But he was so insistent. He actually convinced me the two issues might be related and he felt he should correct the known issue first then have the MRA to possibly see what was causing the whooshing. I was so desperate to get answers that I agreed to the deviated septum surgery. I was put on the schedule for the first week in January 2014. But then I went through the holidays feeling very apprehensive (I knew my deviated septum surgery had nothing to do with the sound in my ear!) So, I called the ENT office and cancelled the surgery.

Then, I searched the Internet again for a better solution. That is when I found Whooshers.com ­ Hallejuliah!! I read over all the stories and finally felt that someone out there knew what I was going through.

One name that came up in the miracle of solutions was Dr. David Eisenman, a neurotologist practicing in Baltimore, MD. Some people had traveled across the county to see him and here he was less than 2 hours away from my home. I called his office the next day and met him 10 days later. One of the best days of my life, seriously, he is wonderful!

Dr. Eisenman had me diagnosed in 5 minutes and knew exactly what the next steps were we needed to take. I was scheduled for a special CT scan, a scan that he has helped develop to look at specific sections of the skull and blood vessels. There were days when I never thought I would get relief from the crazy sound in my head and then there it was: the diagnosis. Sigmoid Sinus Diverticulum. Basically, I had a bulging blood vessel and the bulge had worn away the tiny bone by my ear and what I was hearing was the blood rushing through my veins.

Dr. Eisenman let me know my options and I couldn't get on his surgery schedule fast enough. ­ March 17, 2014. Now, I'm not Irish, but I've always loved St. Patrick's Day, and I will really have something to celebrate from here on out because that is the day that changed my life.

They went in, straightened out the blood vessel, then built the worn away bone back up with "bone cement." Dr. Eisenman and his team were amazing and everything went perfectly. I had to spend one night in the hospital, and I have a scar behind my left ear. But I also have complete silence. COMPLETE SILENCE!

I've waited eight months to share my story. Everything is still perfect and there are days on end when I never even think about my old "whooshing" lifestyle.

If you are suffering, please know there is help out there.

Jennifer S.
Additional Resources To Share With Your Doctors:
"Sigmoid sinus diverticulum and pulsatile tinnitus: analysis of CT scans from 15 cases," Liu Z1, Chen C, Wang Z, Gong S, Xian J, Wang Y, Liang X, Ma X, Li Y., Acta Radiol. 2013 Sep;54(7):812-6. doi: 10.1177/0284185113481698. Epub 2013 Apr 30.
"Clinical characteristics of pulsatile tinnitus caused by sigmoid sinus diverticulum and wall dehiscence: a study of 54 patients," Guo-Peng Wang, Rong Zeng, Zhao-Hui Liu, Xi-Hong Liang, Jun-Fang Xian, Zhen-Chang Wang, and Shu-Sheng Gong, January 2014, Vol. 134, No. 1 , Pages 7-13 (doi:10.3109/00016489.2013.831479).
Sat, November 8, 2014 | link
Dear Whooshers: Happy Halloween!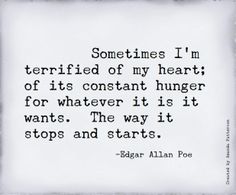 To read more on Edgar Allan Poe and my spooky theory that he may have been a Whoosher, click here!
Sat, October 25, 2014 | link
Another Cured Whoosher: Transverse Sinus Stenosis and Enlarged Arachnoid Granulation
Nothing makes me happier than to receive a personal story from another cured whoosher! I received this one recently from a woman whom I will call "Jill." Her story is yet another example that many pulsatile tinnitus patients face obstacles to proper evaluation and treatment. The writer is also very honest about the terrible - even suicidal - feelings that some of us experience as a result of this rare symptom. On the brightest note, Jill shares an example of how persistence really can pay off. Jill, good for you for being your best advocate! Your story will be posted along with many others on our Cured Whooshers page. Thank you for sharing your experience, take care of yourself during this recovery, and ENJOY the SILENCE!
For years, I've had this noise in my head. Loud. Whooshing. I heard a lot of doctors say, "Mm-hmm," when I told them I heard a whooshing in my ear. I was told I was anxious, depressed, and given Trazadone so I could sleep, told to see a therapist (which I did), etc.

I don't remember a time when I couldn't hear the whooshing, but in the last several years, it became unbearably loud or I became less able to withstand the relentlessness of it. The neurosurgeon doesn't think that I was born with it. I'm not sure. It took a long time (years) for me to believe myself - that this was a real problem that was causing me suffering. I'd say that overall, the most severe whooshing lasted for the last three years, but that's also when I began seeking a solution so I think that my resistance and strength were waning.

I told my husband that it sounded like a whooshing so he searched for that and found Whooshers.com. Knowing about the Whooshers.com site helped so much in my long search for a resolution.

The whooshing drove me to tears sometimes. And, it drove me to have what I would call suicidal thoughts. It was deeply painful and because I'm a mother and a teacher, I hesitate to write about this because of the effects that this knowledge could have on my daughter (now grown) and on the children I teach. I do think that the truth is healing and so, in writing about these thoughts, I hope that truth helps someone else. My whooshing was on the right side and was a 24/7/365 thing. Very loud. I teach kids so during the day, when I was busy or the kids were noisy, I was ok. I spent a lot of time at noisy places - restaurants, cafes, roaring rivers, you name it - wherever I could sit and focus on my work or have some relief. I could hear it in loud restaurants, but it was more bearable.

Once, during an evening crying jag, I asked my husband if he could hear it. He put his ear to my ear and he could hear it!

Objective Whooshing [Pulsatile] Tinnitus. I used these words when I talked to doctors and nurses and I didn't let them talk me out of it. I told every health care professional to put their ear to mine, but they wouldn't. They used stethoscopes. Most could not hear it using a stethoscope.

I talked to Dr. Halbach at UCSF in California who has had a great deal of success dealing with certain causes of whooshing. He talked me through some evaluative "tests" – does the whooshing ever stop? Does it stop when you push on your neck? Can you still hear it when you push on the vein behind your ear? He knew Dr. Warren at Oregon Health and Science University. I jumped the insurance hoops and got an exam with him. My goal at that exam was to get Dr. Warren to hear the whooshing. An intern came in first. The intern couldn't hear it. A doctor walked into the room and I told him about my goal. He put his stethoscope to my ear and pushed his chair back in awe of it. He heard it. He called other doctors in so they could hear it, too.

The ENT ordered CT and MRI scans. The MRI showed narrowing of the vein on my right side, but the cause was inconclusive so he refereed me to the neuroradiologist, Dr. Gary Nesbit. The angiogram didn't show anything new (or terrible – like aneurysm, etc.), but it confirmed that the original MRI picture held the most likely answer to the whooshing: arachnoid granulation extended on the right side against the transverse sinus. The neurosurgeon wouldn't go in without doing the angiogram because the MRI wasn't conclusive enough. It showed the narrowing, but it wasn't clear why there was narrowing. He wanted to rule out aneurism, fistula, etc.

I was elated to have a diagnosis and a solution. At first, I was worried about having an angiogram. My understanding was it was a risky procedure, but so was living with the whooshing due to the extreme stress of it and the horrible effect it had on my sleep. I hadn't slept well in years. Trazadone helped, but it wasn't a great solution. It was all worth the risk, but it was scary, too. I had the support of my husband and daughter. They pushed me through some of these procedures when I was ready to give up. Whooshing, lack of sleep, the relentlessness of it all wore me down in ways that are difficult to explain to someone unless they have experienced this or something else that is chronic.

The angiogram was not fun at all. It was harder than the MRI (for the MRI, ask for a mirror if you're claustrophobic and ask for music!). The angiogram is more invasive and strange things happen to the brain. You're awake for the procedure, and the doctor [usually] goes into your artery through your hip. For me it was really unpleasant, but I was on drugs that calmed me a bit. There were times when I saw lightning flashes and lots of color combinations and it was a lot like a Pink Floyd laser light show I once went to, and once, my brain felt like it was on fire. I looked at it as a psychedelic experience - one that I could have had if I'd ever done really hard drugs. But, again, it was worth it. It also had to be done. It wasn't a choice if I wanted to find a solution.

In the end, The amazing and wonderful staff at the Oregon Health and Sciences University performed an endovascular stenting and angioplasty of the right transverse sinus. I showed up at 5:30 a.m. and had my in-patient procedure. When I woke up, someone asked me how I was. I just smiled and kept smiling. I couldn't stop smiling, in fact. The sound was gone. I had silence. When my husband came into the ICU, I had him listen and he couldn't hear the whooshing. He cried happy tears along with me. I recovered in the ICU at OHSU and the people there were fantastic. I was released the next day after I slept (not perfectly because sleeping in the ICU isn't easy, but I slept better than I had in years).

There were surgeons on the team who didn't understand why we were doing all of this – it's only noise after all, they said. They are the ones who need to hear the whooshing. If we can get doctors to listen with their ears rather than stethoscopes, they will hear it. Until that happens, let them know that some doctors can hear it and some can't. Make it a competition! Doctors thrive on that. Make doctors hear your whooshing if at all possible.

I have no more whooshing. I'm so happy and relieved. I don't like taking the blood thinners - Plavix and aspirin, but I will have to take the Plavix for six months. Blood thinners are very important for this phase of my recovery, I am told. I don't like the bruising and the difficulty of healing from small cuts, but it's all a very small price to pay for such a great reward. The puncture site at my hip took a little bit of healing, but it has completely healed - it's been 3 weeks now. I have had tiny headaches from time to time and I never suffered from them before. Again, small price to pay for such glorious silence. I'm really looking forward to decades (hopefully) of life as a cured whoosher. I sleep!

I wish all good things for other whooshers. Don't give up.
Sat, October 4, 2014 | link



---
---